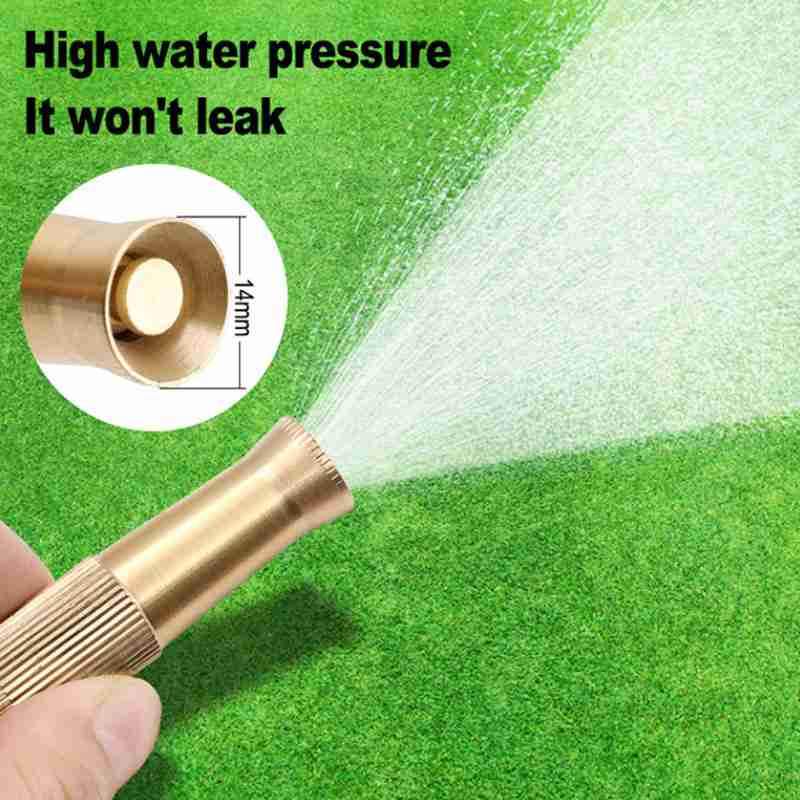 This incredible Copper High Pressure Water Spray Gun is perfect for all your cleaning needs! The copper design makes it durable and long-lasting, while the adjustable nozzle lets you customize the spray to fit your needs. Whether you're washing your car, showering, or watering your plants, this gun is sure to make the job easier and more efficient.
Features
A high-pressure water gun is ideal for car vehicle cleaning, gardening spray, etc.
Deluxe durable quality, convenient one-hand operation.
Ergonomic Grip for comfortable use, Ideal For Gardening and Car Washing.
Rugged, Tough & Powerful: Regularly chosen by kayak operators, aircraft & auto mechanics, and mess hall operators.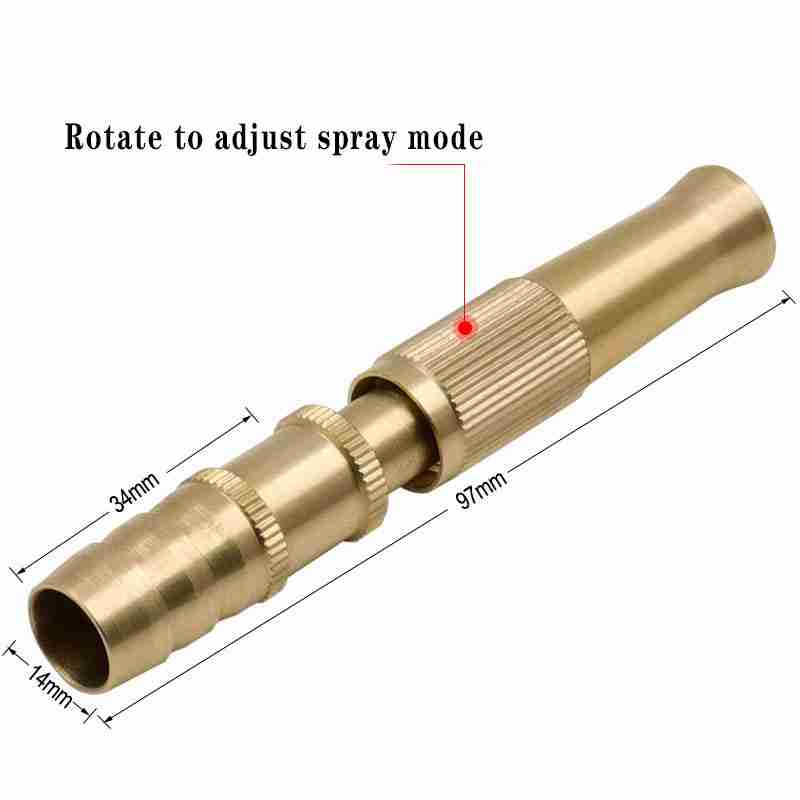 Specification:
Material: Metal
Feature: Variable flow control, variable spray pattern, smooth grip
Size: about 9.7 * 1.5 * 1.5cm / 3.8 * 0.6 * 0.6inch
Color: Brass
Water pressure: about 10kg
Spray distance: about 10m
Connector: 13mm straight connector
Use form: soft handle
Type: Syringe injector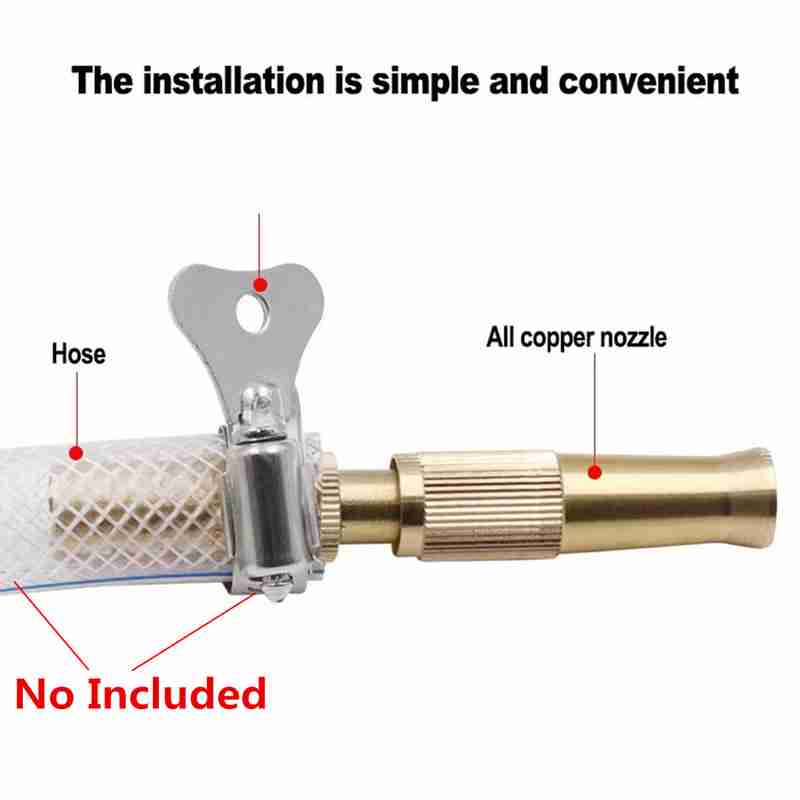 Package includes
1 * Copper High Pressure Water Spray Gun